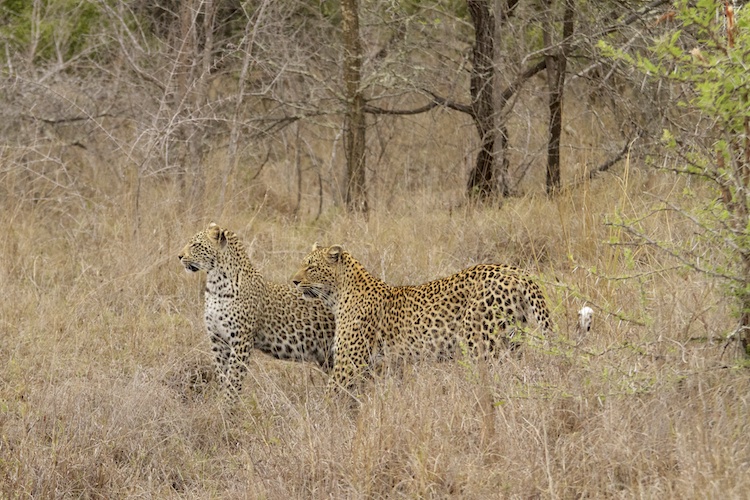 It is always a thrill to catch sight of a leopard in the wild. Two leopards, well, that's sheer bush ecstasy! These felines are elusive loners and very independant, so finding them is quite difficult and tracking them, well, hang on to your hat. Their markings and stealth movements allow them to disappear in front of your very eyes. But if you have an experienced guide at the wheel, you might be in for quite a treat! And so it was for me last October while staying at Leadwood Lodge in the Sabi Sands, one of my favourite of & Beyond's property's.
I was guided by Mack, a very experienced and photography-savvy ranger and our talented tracker, who's name I wish I could remember. Two things that make an enormous difference when you are in the bush searching for wildlife and unique photo opportunities–a knoweldgeable ranger/tracker team and a reliable, well-tricked out Land Rover. The & Beyond folks tick both boxes.
Early on our second morning we came across this mother with her adolescent cub. As soon as we spotted them, they were on the move! Through thickets and tall grass, down raveens and around termite mounds, they slipped in and out of sight. Unbelieveably, Mack and our tracker stayed with them, which involved some serious off road manoeuvers. Thankfully our truck easily ploughed through almost anything!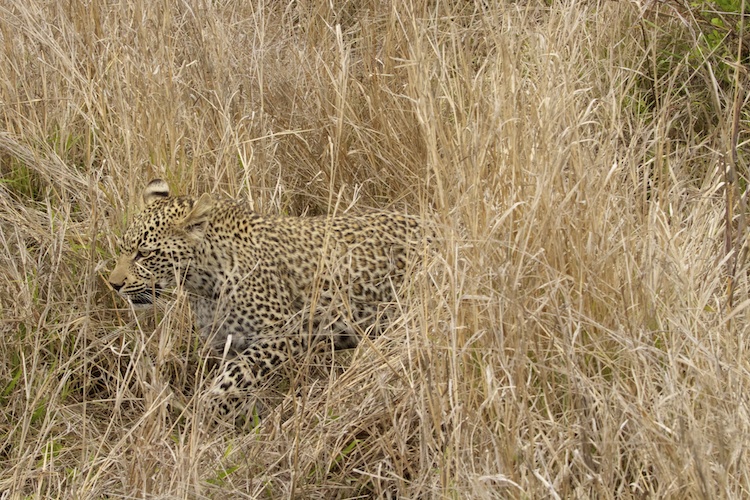 The cats moved through tall grass, the occassional tip of a tail or back of an ear bobbing up here and there, welcome landmarks in bad weather.  Finally they emmerged from the thickets into the open and once again we were able to track more closely as they followed the bend in the road in front of us.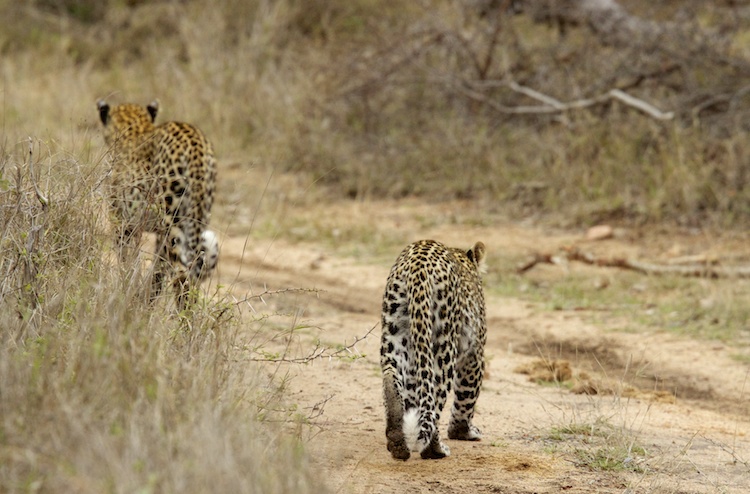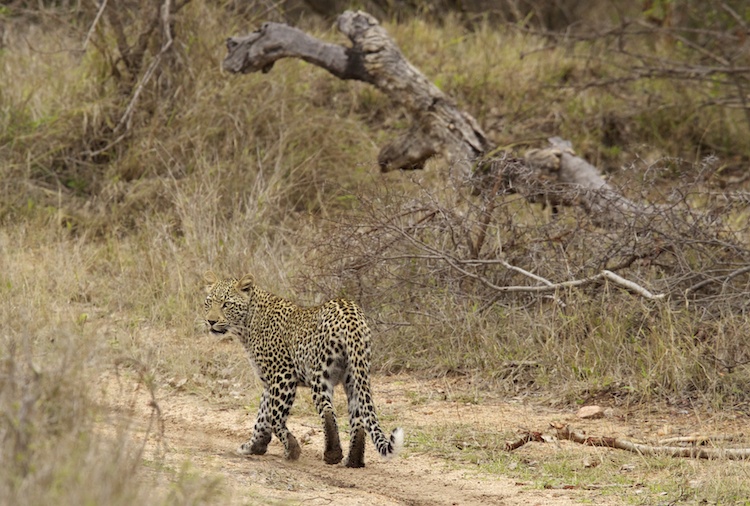 But not for long! Into the grass and down the banks they went, forcing us to once again to take our search off-road, bouncing along over tree stumps and thick bushes–with one happy photographer hanging on to a roll bar in one hand and a Canon 5D Mlll in the other!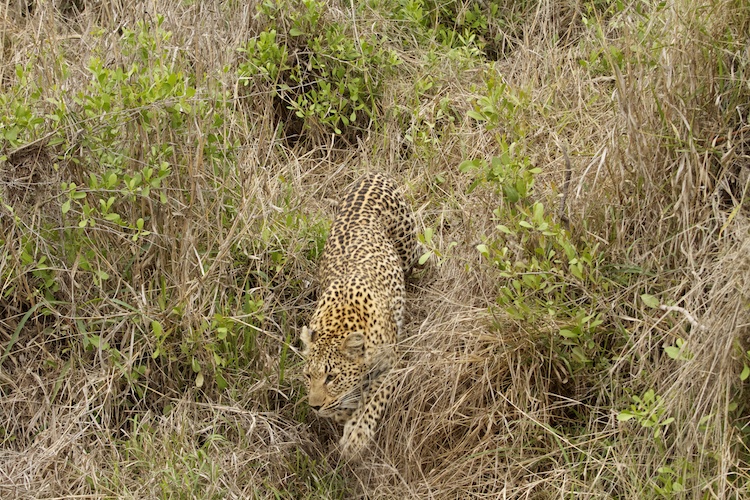 The guys were quick to respond and years of tracking these fabulous animals has provided keen insights into anticipating which way they might be heading. Mack gunned the engine (as much as you can power forward in 3 feet of underbush!) and moved the truck through the fields, pulling a quick u-turn and magically emmerging back on the road–with the leopards walking towards us!!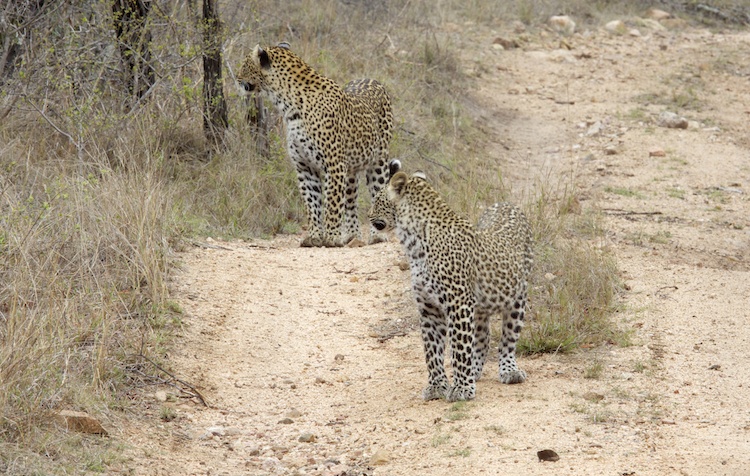 The kept moving forward, straight at the truck, disappearing through my minimum focus range. They barely gave us a look as they slipped by the open-sided vehicle. I resisted the urge to try to scratch some kitty ears as they floated by.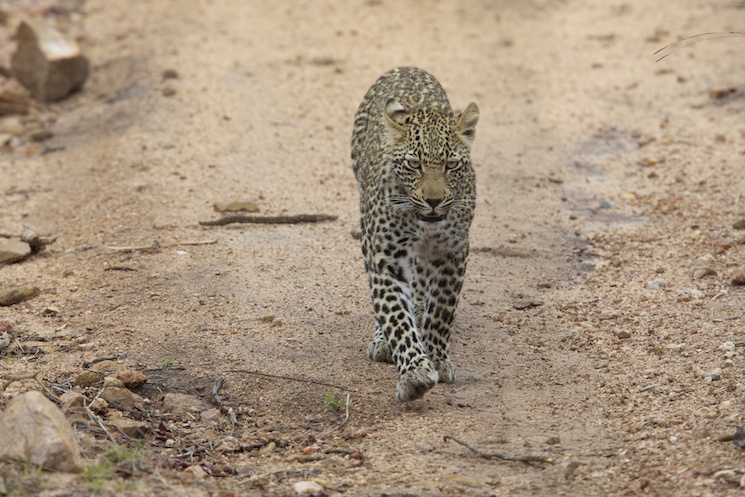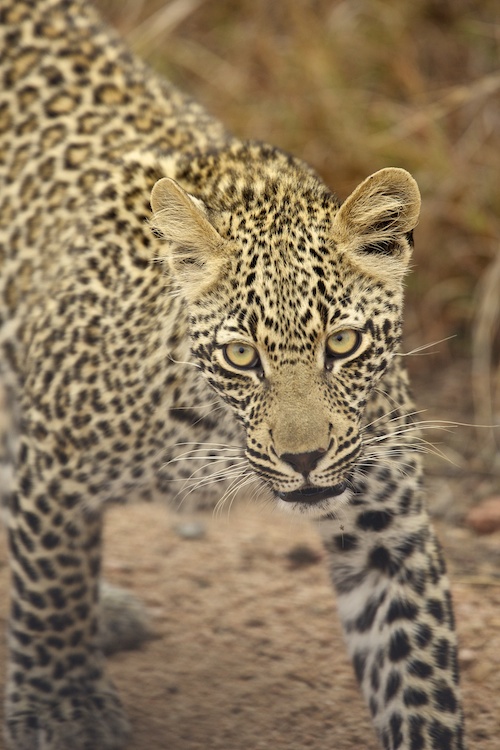 Finally, they wandered into a cool clearing and lay down to tumble together and enjoy some serious grooming. Leopard watching just does not get better than this!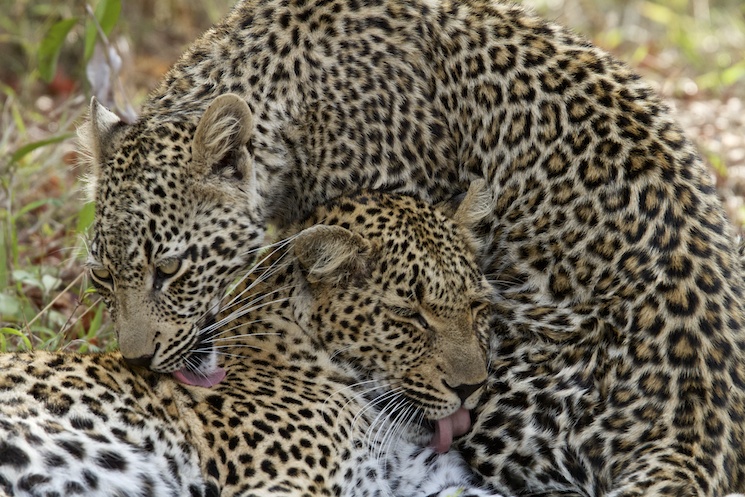 This post was previously published last July.
Click here for Why I Love Africa
Check out the Big Cats Gallery and Lions at Night
Sign up to receive Wild! updates. Just enter your email in the little box on the right!
Please Promote Passion – share, like, tweet, pin, stumble…or do whatever it is you do!