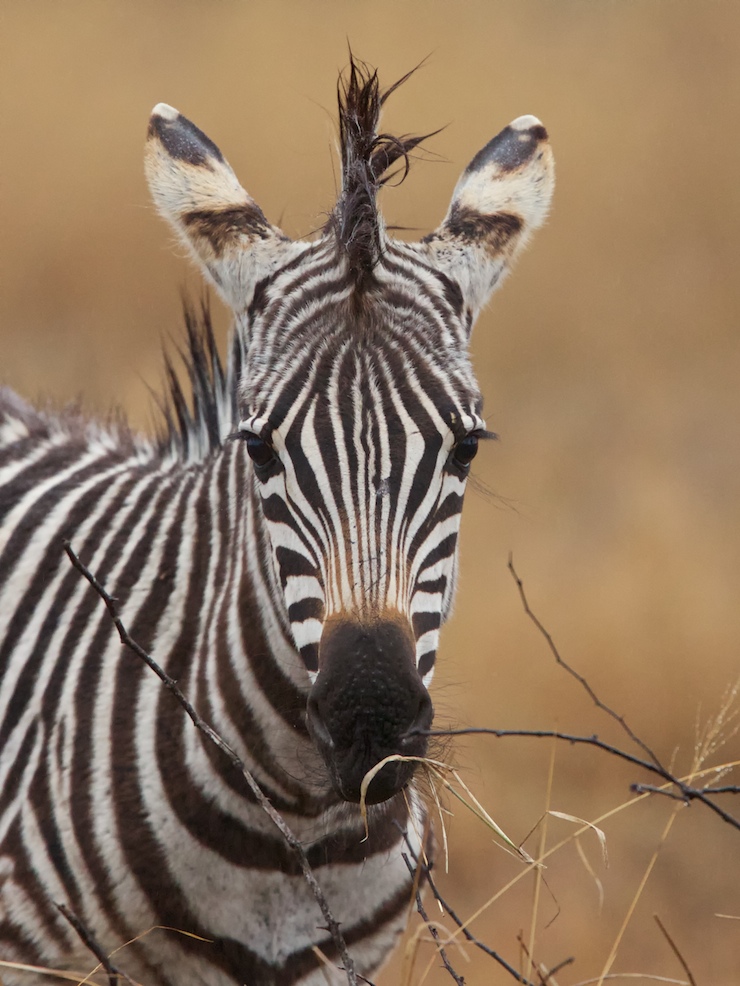 While it is never fun to drive around in the bush in an open Land Rover in the pouring rain, sometimes the foul weather can bring new eyes to your images. In addition to colouring the drab and dry shrubs and grasses, the rain can also bring out a vibrancy in the wildlife, rinsing off the dust and dirt, bumping up the contrast and adding textures to fur and hair. This was the case with this baby zebra who was happily grazing in the early morning drizzle. Not only did the dampness add contrast to his stripes, bringing out the almost purple hue, it also fashioned a very stylish striped mane. No gel was necessary for this little guys spikey doo!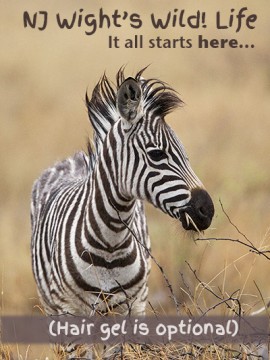 For more African icons, check out World Lion Day.
Please LIKE, Share, Tweet or PIN…it takes so little to encourage an artist!