Young foxes Kitt & Caboodle have left the den! The young fox kitts and their siblings are probably about 3 months old now and have left their winter den site. They are slowly gaining independence as they wander further and further from their mother. It has been great a great privilege to photograph the foxes in and around the rocks and trees. Most of the time I have come across them they have been sleeping, but even when they are, it is wonderful to spend time with them. They are looking very healthy and with a large squirrel population at ahnd, they are clearly well fed!
Here are a few of the more recent shots.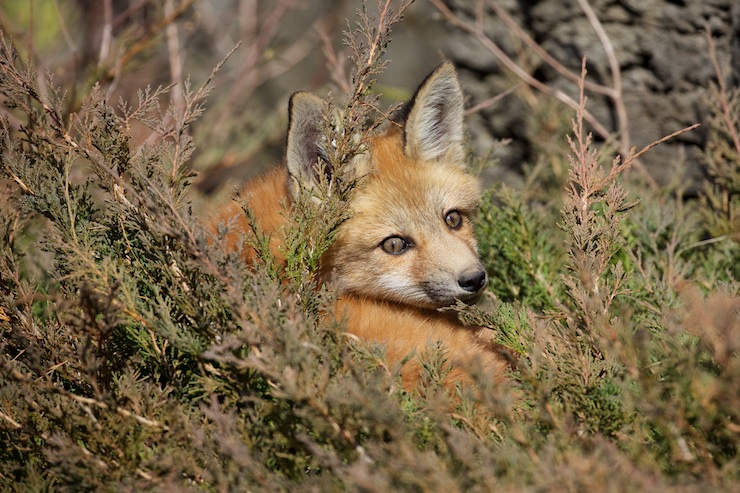 I nice stretch…maybe he things he's a wolf?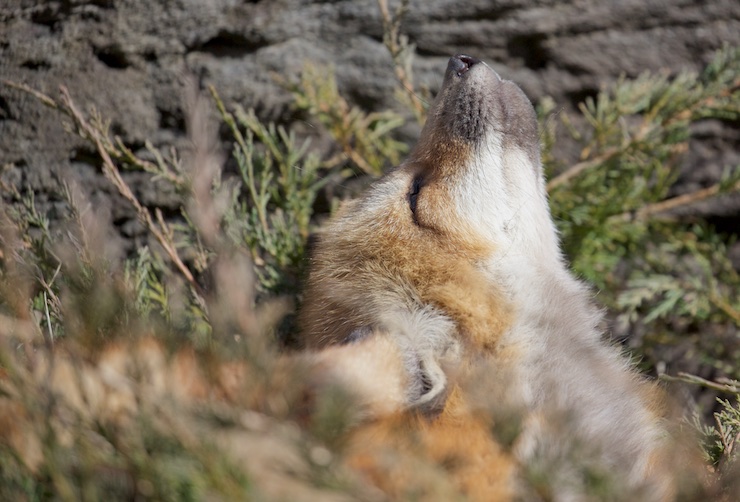 Mama fox dropped her acorn. You can see the entire sequence here.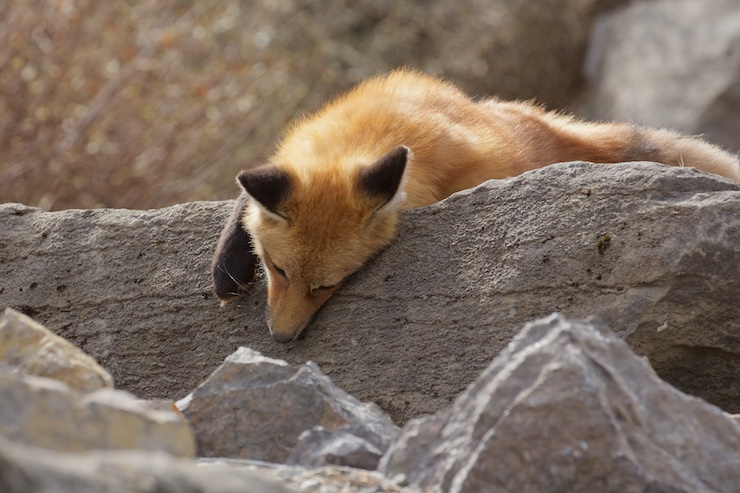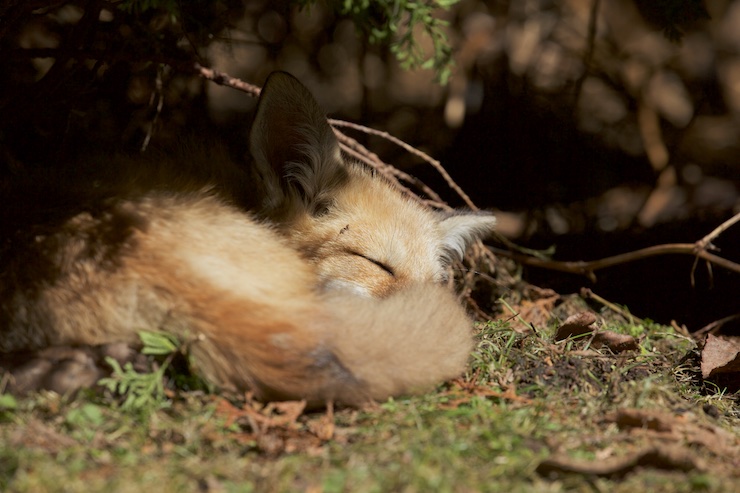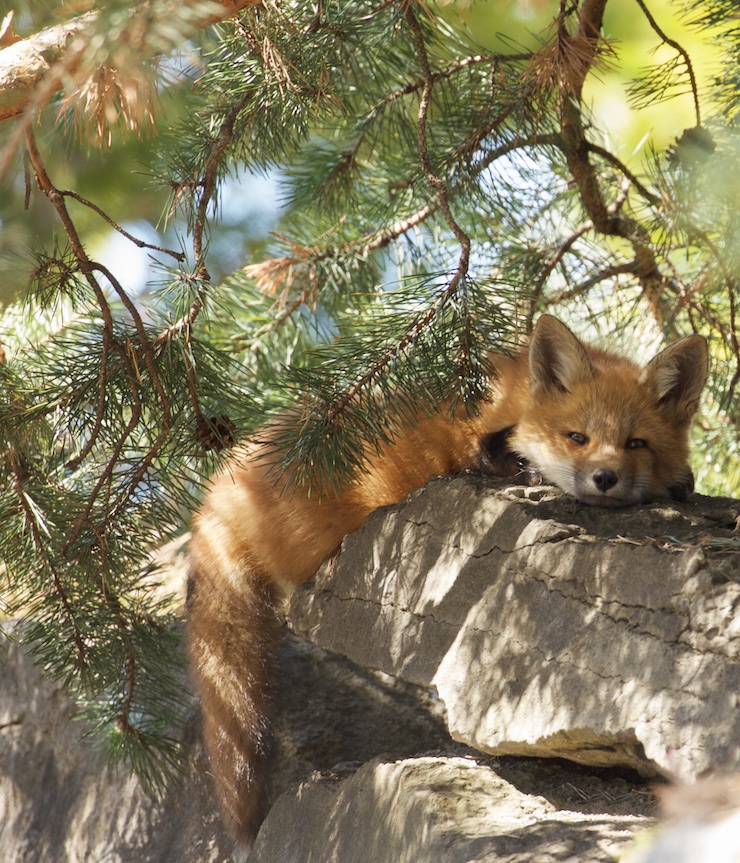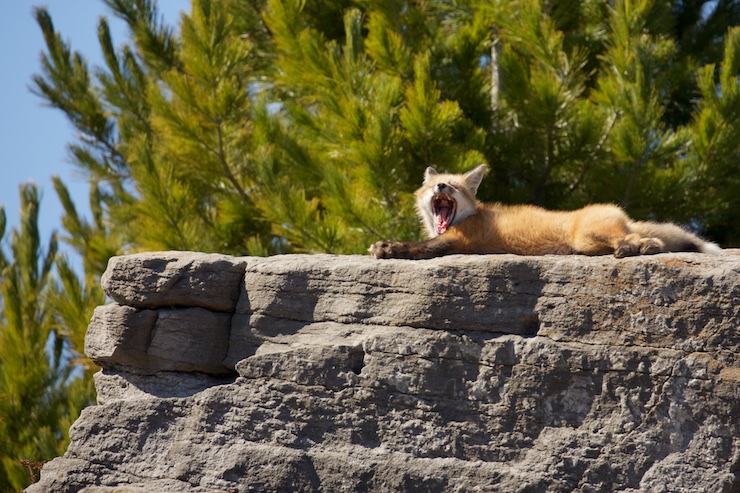 Enjoy!
If you missed Kitt&Caboodle in the den, click here.
For more Wild! Life  please sign up for my newsletter here.  Or feel free to contact me here.