Let's get this party started!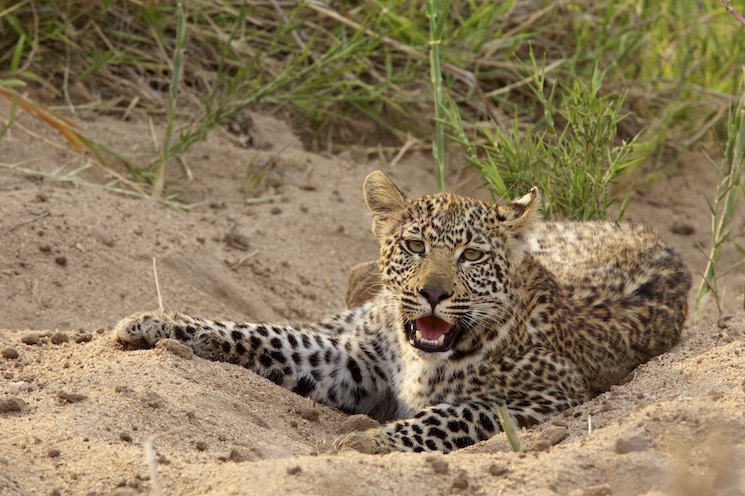 Yesterday I boarded my short flight from Joburg to Sabi Sands to begin my 11 day adventure in the bush. A HUGE shout out to Nicole Lovell, reservations manager with Federal Air, for going the distance and really helping me out with my equipment. I can't thank her enough, and as usual, flying with the Federal Air team was an absolute pleasure.
My choice of starting with Sabi Sands was driven by my desire to increase my chances of photographing leopard and wild dog. I have only seen these animals on a few occasions and it was in this same region in 2008. It possibly has the highest concentration of leopard in Southern Africa. So, my first stop is 4 nights at Kirkman's Kamp, in the southern area of the region.
I headed out on my first drive late yesterday afternoon and within 30 minutes things were indeed looking a spotty to be sure! The light was golden when we came across a mother leopard with her young cub and the father, with a rather rank smelling carcass, not to far away. We spent well over an hour watching the three, particularly the mother and cub–a gorgeous, healthy 11 month old who adventures off on her own. She certainly gave the truck a good once over! These cats are just stunning and you can see how easily they can conceal themselves amongst the golds and browns of the bush.
Let's hope this is the first of many sightings!!
Stay tuned for more – just sign up over on the right hand side!
Please Promote Passion – share, like, tweet, pin, stumble…or do whatever it is you do!