The perfect gift for Wild! animal lovers.
It's time to order your 2017 NJ Wight Wildlife calendar! There are two versions to choose from: The Texture of Elephants or Little Lions. Calendar prices are in CANADIAN dollars and INCLUDE shipping.
BUY NOW!

Just click an image below and choose the small "cart" icon to place your order.
2017 NJ Wight Wild! Calendars
These spiral bound wall calendars feature 13 different photos, measure 11 inches by 8.5 inches and are printed on premium paper. Calendar pages have large date boxes to keep track of your Wild! social life.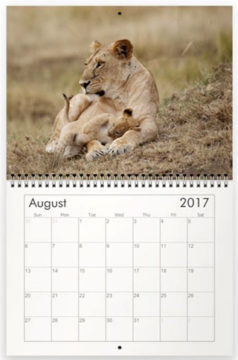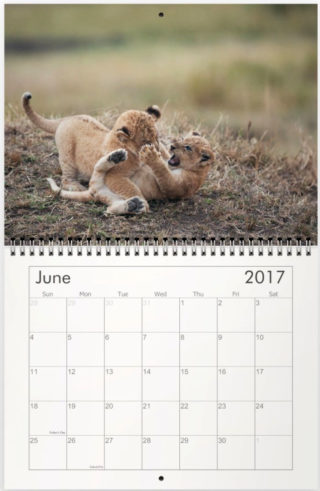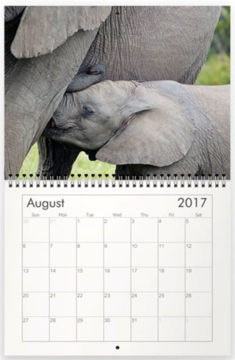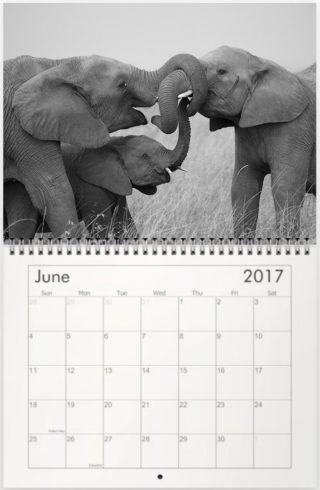 Prices are in Canadian dollars and include shipping. Calendars cost $26.00 CDN shipped to Canada, $30.00 CDN shipped in the USA and $32.00 CDN shipped to the rest of the world. (ROW) Make sure you choose the correct box for your destination. (US friends, your dollar is mighty against our Canadian loonie so take advantage of your favourable exchange rate!)
Not only will you have stunning wildlife photos to look at every day, but you will be supporting an artist's deep passion for capturing and sharing images of our planet's incredible animals.
Promote Passion! Support an artist by ordering your wildlife calendar today.