Beautiful Blooms Bursting with Life
NJ Wight's Bloomin' Art Cards are here! After so many requests for flower photos, Bloomin' Art Cards are ready to order. Each package includes 12 4×5 original NJ Wight photo postcards printed on 100% recycled matte paper and 12 envelopes. All prices are in Canadian Dollars and a set of 12 is $20.00 CANADIAN including shipping in Canada, $25.00 shipped to the USA or $30.00 to ROW. That's a bloomin' good deal! (Especailly for you folks in the US of A!)
ORDER YOUR BLOOMIN' ART CARDS TODAY!
Just click the image below and hit the litte cart button and you are on your way to ordering your very own paper garden!
A GREAT GIFT!

The back of each original card is blank, making them ideal as notecards and invitations. You can also frame them or decorate your fridge. They come packaged in a celophane wrap with colourful sticker, making them an ideal gift.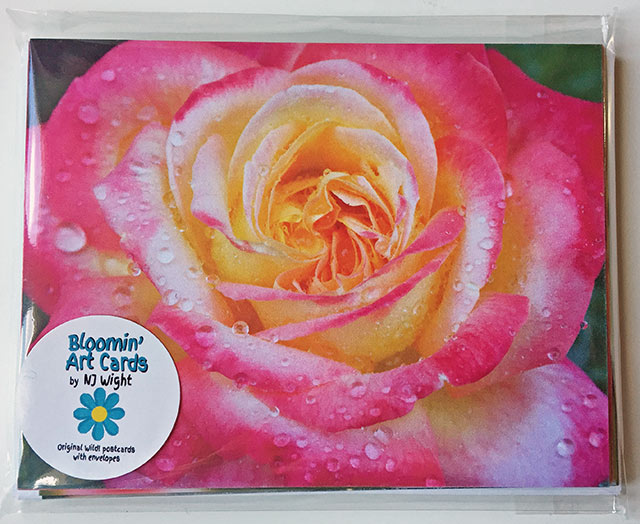 Help an artist make a living while adding a burst of colour to your day! All purchases promote passion and support my wildlife and nature photography work.