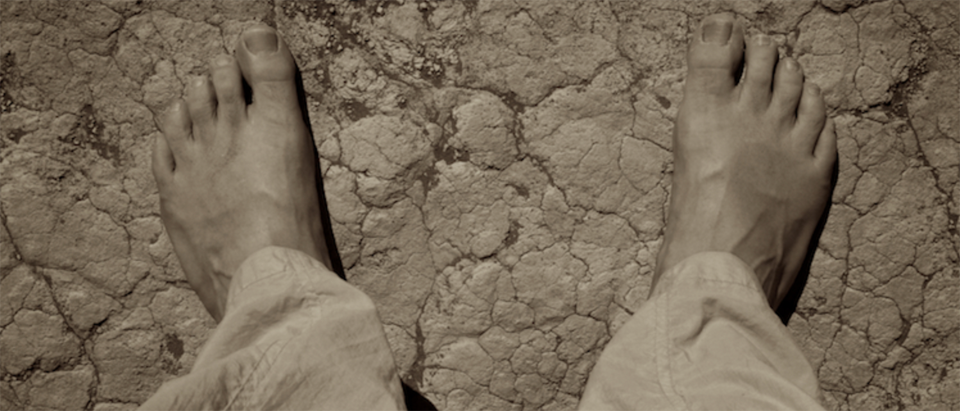 Welcome to NJ Wight Wildlife Photography — a small window on the natural world as I have been blessed to see it. I have a passion for wildlife and all creatures great and small… but mostly great. My introduction to Wild! photography came about in 2007 when I made a life-changing trip to East Africa. It was after that trip that I decided to put a 20+ year career on hold and pursue my dreams of wildlife photography. Since that visit to Tanzania, I have added Botswana, South Africa, Zimbabwe, Namibia, Kenya, Panama, Costa Rica and the Canadian north to my passport and portfolio — all to photograph wildlife. While at home in Montreal, Canada, I spend time photographing creatures in our rivers, marshes, forests and parks. I hope you enjoy my photo antics and life-learnings in nature.
My Creative Roots
Once-upon-a-time I was a Montreal executive in the technology and communication sector. I have spent over 25 years at the intersections of entertainment, media and technology teaching communication and media and working creatively with brands as diverse as Blue Note, HBO, Disney, Much Music, Deepak Chopra and Family Guy. Whether lecturing, managing, consulting, designing or producing, I have always been driven by the creative process. In 2008, I made a life-changing decision to resign from my position as Chief Operating Officer with a successful mobile content company — it was time for a new adventure. I had fallen in love with Africa on a three-week trip to Tanzania in 2007 and so in September of 2008, I decided to return to the continent, this time, to spend 10 weeks traveling through Southern Africa.
I have long been passionate about wildlife. Having so many close encounters with incredible animals, from endangered black rhinos and wild dogs to cheetahs and leopards to reed frogs and dragon flies, was like living in a perpetual dream — except when an elephant bull visited my tent in the darkness of dawn, that WASN'T a dream! I saw close to 100 species of mammals and birds, took 35 game drives, slept in 24 beds, flew on 20 planes, explored 10 reserves, drank at 7 vineyards, visited 4 countries, walked in 2 oceans, got robbed once, and happily, saw no snakes…but I did share my room with a fruit bat.
I would spend long hours sitting quietly, lost in the minutia of the daily lives of these wondrous creatures, the only sounds coming from the nature around me. I would fix my lens on the smallest details; the hairs on a tail, lashes of an eye or the curve of a belly. Watching and learning about their social orders, survival instincts and their play and group dynamics was endlessly fascinating–and informed my creative choices for making images. I was absorbed in the ever-changing patterns of their skins, their whiskers, beaks and paws and was constantly astonished that I was in a position to be observing these Up Close. I was learning to see  with new eyes. I was transported by the smells both pleasant and pungent and the sounds — especially at night! It was an amazing and privileged experience and while I did not know it at the time, it would also eventually lead me down a new path in my life.
Upon "re-entry" to Canada, I was faced with the challenge of a job search during an economic downturn — and a Canadian winter. However, all I could think about was the spectacle of African wildlife I had been so lucky to spend time with and photograph. So, after much soul-searching, I decided to put my executive life on hold and return to my creative roots to create a new livelihood. I started exploring the imagery I had captured and began building visual narratives from the lives I had observed. I immersed myself in my photos and rediscovered moments I had forgotten, and found new ones that were only revealed through a closer exploration of my work. The beauty of a photo is that it has the power to tell new stories each time you return to it and from these images and stories I began to create a portfolio of cards and prints–my Wild! Life had begun.
On Photography
I bought my first digital SLR, a Canon Rebel xTi, just before going to Tanzania in 2007 and really only used it to shoot wildlife on the first two trips to Africa. I am self-taught, which really means I am still learning how to make technically correct images. Composition comes more easily, but exposure not so much. Light works for the devil! Actually, the biggest challenge for wildlife shooting on safari has been learning to hand-hold a long lens in low light. A tripod is not an accessory you can put to use in a 4×4 Landrover. But mixed amongst the those first 3000+ photos from these trips were a few I was quite happy with. Many were not technically strong and I would soon learn the benefits of L series glass, but they were compelling in their storytelling.
In 2009, after my second trip to Africa, I started seriously looking at my photos as opportunities arose to sell prints. In November 2009 I had my first exhibit of photography entitled "Up Close with African Wildlife." To my delightful surprise it was very successful!
I knew after the exhibit that it wasn't just taking the photos that excited me, it was the storytelling and educating that went with them. But Africa was a long (and expensive) way to go to shoot wildlife and nature, so I started pointing my lens locally. I upgraded all my equipment… new camera, new lenses, gadgets and toys.  I discovered unexpected beauty and mystery in the woods, marshes and gardens close to my home in Montreal. I turned another corner.
I would  make my way to the woods whenever I could. The more I shot, the more I learned–about birds and insects, exposure and depth of field, and about passion and peace of mind. I was amused by how much sex was going on with little-seen creatures and felt compassionate for birds who's eggs failed to hatch. While trying to capture a dragonfly in flight, I practiced patience and persistence more than focusing and exposure.  I knew I was changing when lying on my stomach shooting a caterpillar climbing over a stone the size of a jelly bean was the highlight of my week! This was now my life. In June 2010 I would get to return to Africa, to turn 50 in Kenya. I was far more prepared to follow my passion…
Photography has become not only a creative outlet in my life, but a new career. Whether I am successful or not, time will tell. Each day brings questions, doubt, creativity, expression, mystery and magic. But one thing is certain–my heart beats faster while in the company of wild animals.