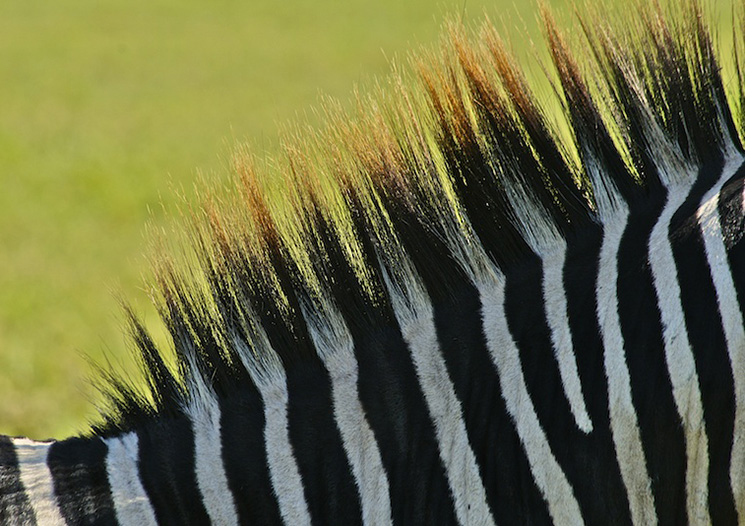 This is one of my all time favorite photos and, in a way, it is the one that set me on this crazy journey. It was taken in the Ngorongoro Crater in Tanzania in Feb. 2007. The "dry" season this particular year was anything but, and thanks to washed out roads and bridges, we had just been stranded in the Serengeti for 2 days with no way out. When we finally arrived at the crater it was a mud bowl! Tired and stressed, we gave in (sort of) to what we could not control. We told our guide Moody that instead of following the traffic chasing the"big 5″ celebrities, to take us off the beaten path to commune with the B stars. ( I prefer watching a dung beetle in solitude to watching a sleeping lion with five 4X4's gathered around.) So, we hung out with a small dazzle of zebra, (The African name for a herd of zebra) watching them take turns positioning themselves over a large boulder, rocking back and forth to scratch their bellies. They meandered slowly across the grassy plains, at times cantering knee-deep in flood waters.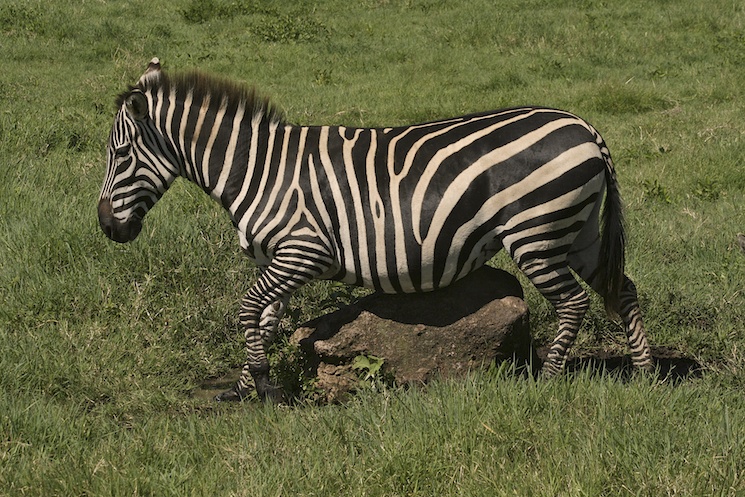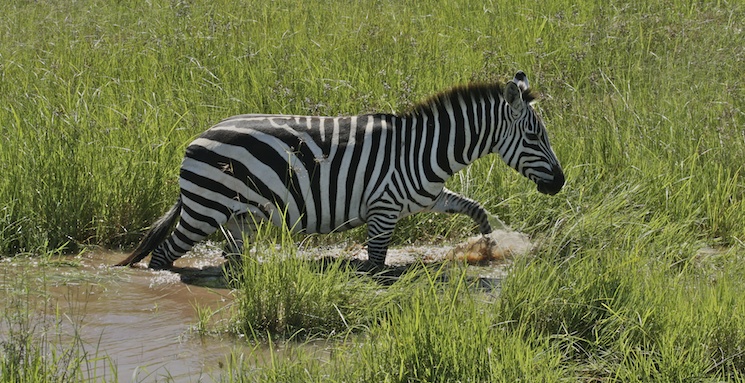 I took Mohawk during these peaceful moments. Intimately surveying the herd through my 70-300, zigging and zagging, following stripes, my lens suddenly caught hold of the auburn tips of a mane caught in the rays of mid morning sun. I was mesmerized. I had never noticed this rich, rusty colour on the the ubiquitous black and white animal. I was delighted to catch such an up close detail.
Mohawk turned out to be the first photo that I ever sold and I have since sold several prints. As well, the photo advanced to the semi-final round of the renowned Viola Wildlife Photography Competition from the British History Museum, which certainly surprised the hell out of me!
I took several shots of the zebras that day, but these two, Mohawk and Dazzle, hold a special place in my heart. Not only do they instantly transport me back to that magical time and place, but six years later I realize they appeared that day to guide me towards this new path. I may not have understood it at the time, but now, looking back on these photos, some of the first I had ever taken, I understand that my untrained eyes were already shaping my intent, searching for that detail–creating that lasting glimpse of wonder.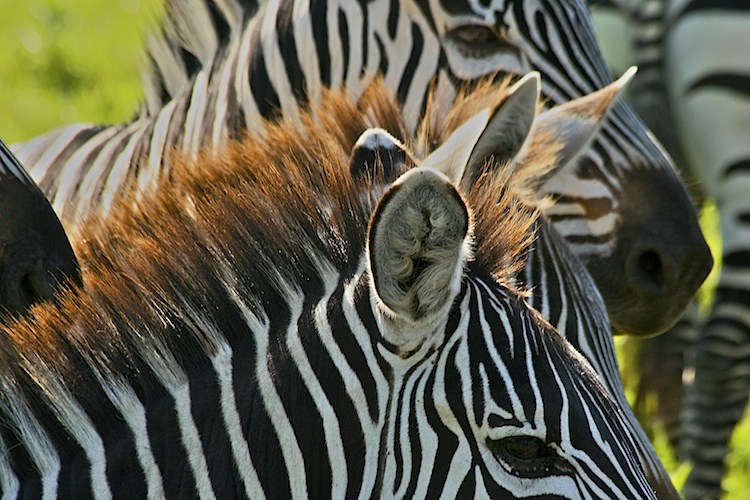 Dazzle 2007