Every morning the wonder of the Kenyan sky fills my soul. Driving through the darkness under fading stars, the rising predawn symphony teases my senses. Then, that first glimpse of golden light reveals hidden secrets and you feel it all around you–the magic.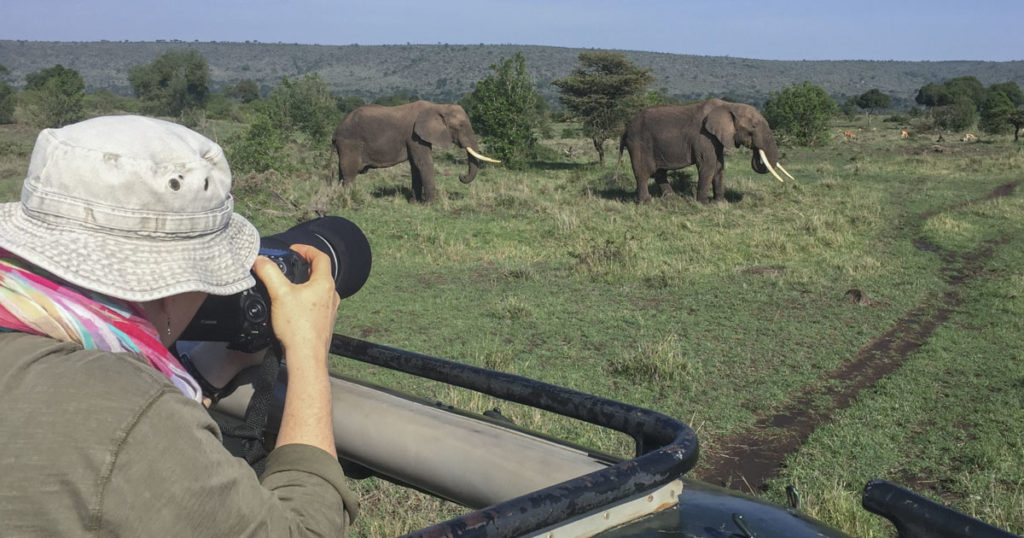 A once-upon-a-time academic and business executive, I have worshipped at the altar of digital content – in all its forms – and spent 30 years playing in the intersections of technology, communication, media and art. As an academic, I developed and taught multimedia curriculum in the early nineties and by 2000 was shepherding a Montreal start-up towards the front lines of the emerging mobile content industry. I have worked creatively with brands as diverse as Blue Note, HBO, Disney, Much Music, Deepak Chopra and Family Guy. Whether lecturing, managing, consulting, designing or producing, I have always been driven by the creative process.
Two Worlds Colliding
In 2008 I made a decision to resign as Chief Operating Officer with a successful mobile content company — it was time for a sabbatical and a return to the business world with a fresh perspective on my career. I had fallen in love with Africa on a short trip to Tanzania in 2007 and so, in September of 2008, I decided to return to the continent to spend 10 weeks traveling through four countries in Southern Africa. I was in northern Namibia chasing desert elephants when my passion for wildlife photography abruptly collided with a stock market crash and a world economic recession that would see me abandoning the Boardroom for the backseat of a Land Rover.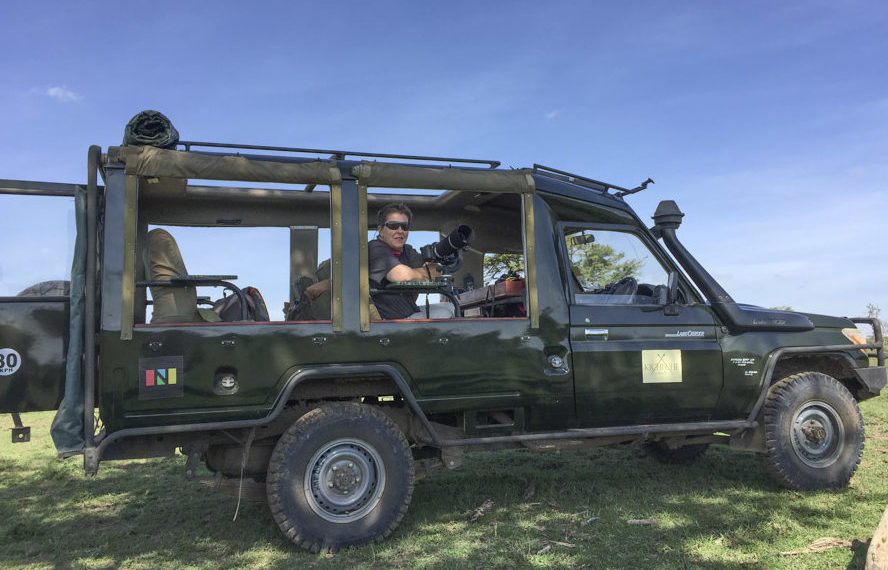 Change is good… Change is terrifying.
Upon "re-entry" to Canada, I was faced with the challenge of a job search during an economic downturn — and a Canadian winter. But all I could think about was the spectacle of African wildlife I had been so lucky to spend time with and photograph. After much soul-searching, I decided to put my executive life on hold and return to my creative roots to explore a new livelihood. I worked on the imagery I had captured and began building visual narratives from the lives I had observed. I immersed myself in my photos and rediscovered moments I had forgotten, and found new ones that were only revealed through a closer exploration. The beauty of a photo is that it has the power to tell new stories each time you return to it. It was these images and stories that formed the basis for my first solo exhibit and the a portfolio of cards and prints that followed. My Wild! life had begun.
Following my Heart
I am passionate about wildlife. Having so many close encounters with incredible animals, from endangered black rhinos and wild dogs to cheetahs and leopards, has been a dream—except when an elephant bull visited my tent in the darkness of dawn, that was not a dream! I spend long hours sitting quietly, lost in the minutia of the daily lives of wondrous creatures, the only sounds coming from the nature around me. I fix my lens on the smallest details; the hairs on a tail, lashes of an eye or the curve of a belly. Watching and learning about social order, hunting and survival instincts, play and family dynamics have been endlessly fascinating and has shaped my creative choices for making images. Easily drawn in to the ever-changing patterns of skin, the kink of a whisker, the hook of a beak and print of a paw, I am constantly astonished to find myself in a position to observe these wild lives Up Close and am forever learning to see with new eyes. I am transported by the smells both pleasant and pungent and the sounds — especially at night! It has been an amazing and privileged experience and it has led me down a new path in life.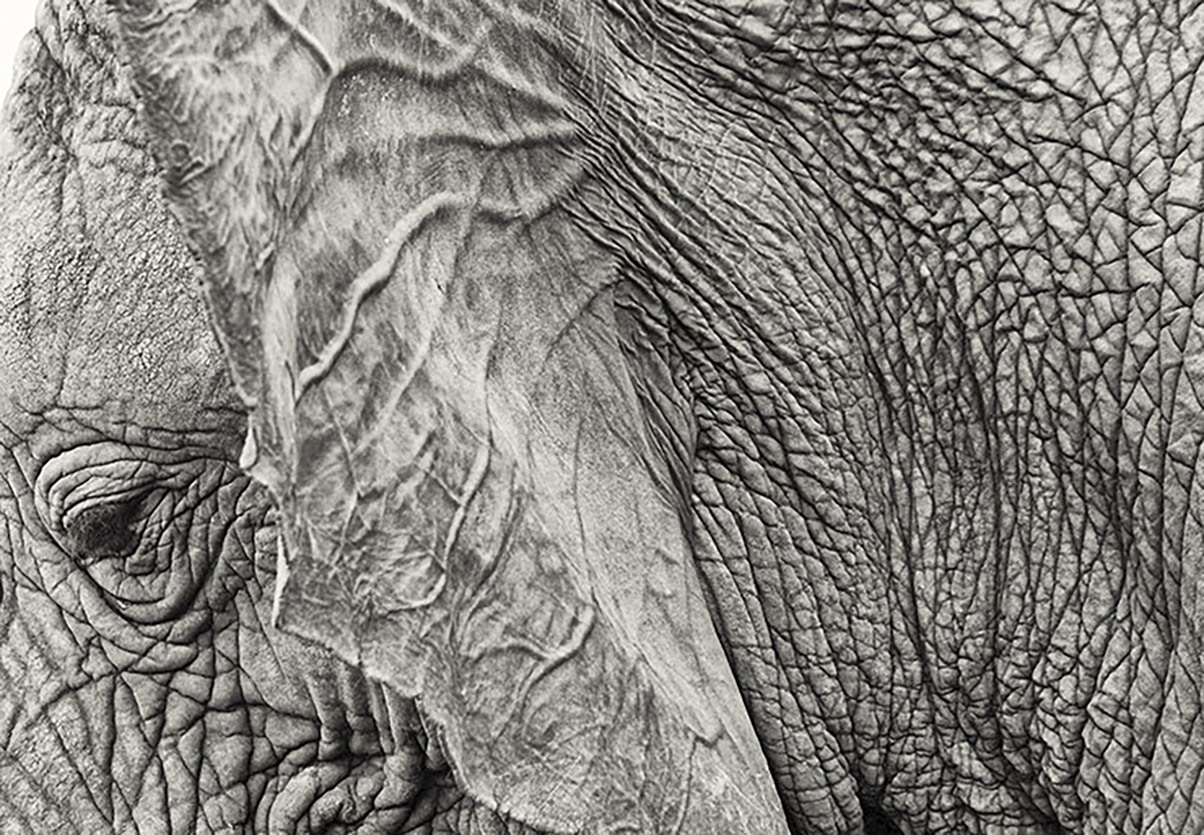 Let Me Take You There
As a photographer and storyteller, I strive to bring my audience UP CLOSE to the extraordinary wildlife that has transformed my thinking and shaped my creative expression. However, the Africa I have come to love is changing. The global conservation crisis has no better poster child than the wildlife of Africa. Every year I visit Kenya I see fewer elephants. The ivory poaching crisis has reached epic proportions with one elephant dying every 15 minutes. The black market price tag for rhino horn now exceeds $50K a kilo and has decimated the rhinoceros population. Lion numbers are falling, cheetahs are running out of time and seven of Africa's vulture species are on the edge of extinction. With a growing urgency I write and speak in order to educate and spark connections between my audience, the extraordinary animals I photograph and the conservation crisis that is threatening their existence.
If going on safari is on your "bucket list" I urge you to move it up to the top. Don't wait too long as it might soon be gone. Come with me to see this spectacle of nature! I lead small, intimate trips to Kenya for first time and experienced travelers alike. Whether you are an experienced photographer or will be taking photos for the first time, I will help you discover new ways of seeing. These incredible adventures start before you leave home and will continue on in your memory long after you return. So come with me to this magical place that exceeds imagination.