NJ Wight is an informative and captivating speaker with 25 years of experience at the crossroads of communications, digital technology, and entertainment. Whether speaking in the boardrooms of technology and media brands, in academic settings, or to special interest groups, NJ's past lives as an educator, C-level executive, and one-time stand-up comic come together in a dynamic and engaging narrative. Her powerful wildlife imagery and engaging storytelling will have you thinking differently about communication, conservation, creativity and the curves balls of life.
If you have an event or a function you would like to charge with purpose–contact NJ Wight for more information.
For media coverage and interviews with NJ Wight, click here.
Keynote Address: UP CLOSE: Living Wild! African Wildlife Through the Lens of NJ Wight at the 22nd annual Virtual Systems and Multimedia Conference.

Sunway University, Kuala Lampur
NJ Wight will be speaking to both the Art and Design and the Engineering and Computer Science students about her cross-discipline academic and professional journey.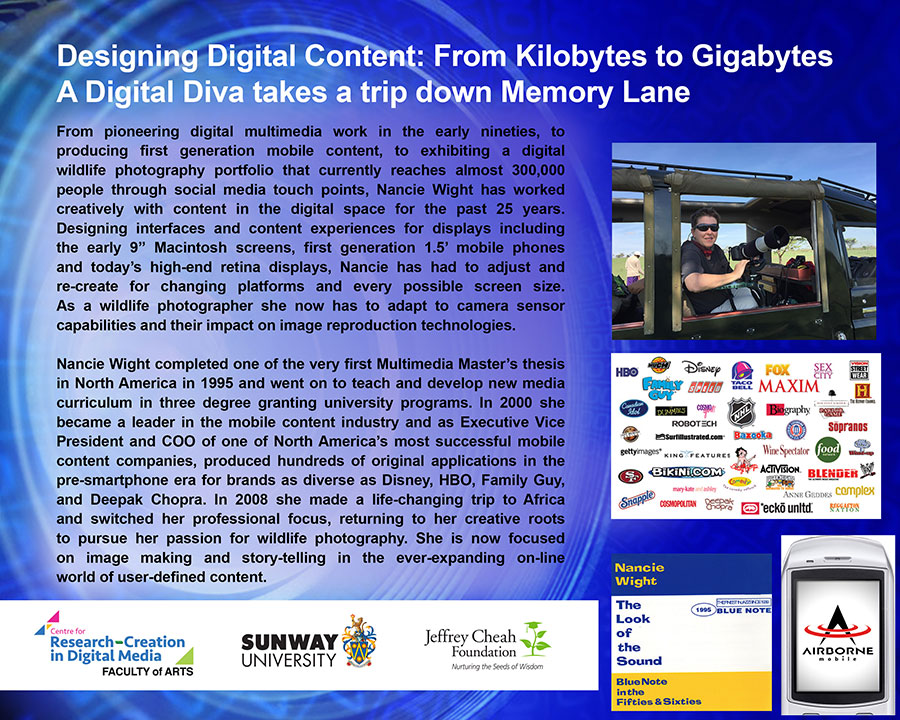 Artist in Residence
Cat Canyon Ranch on the central California Coast.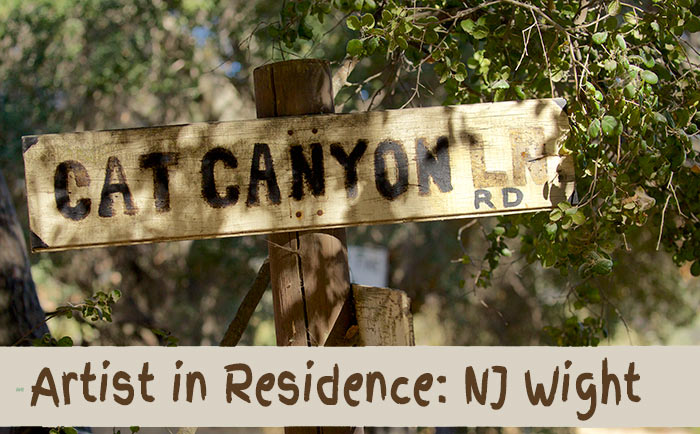 Featured Speaker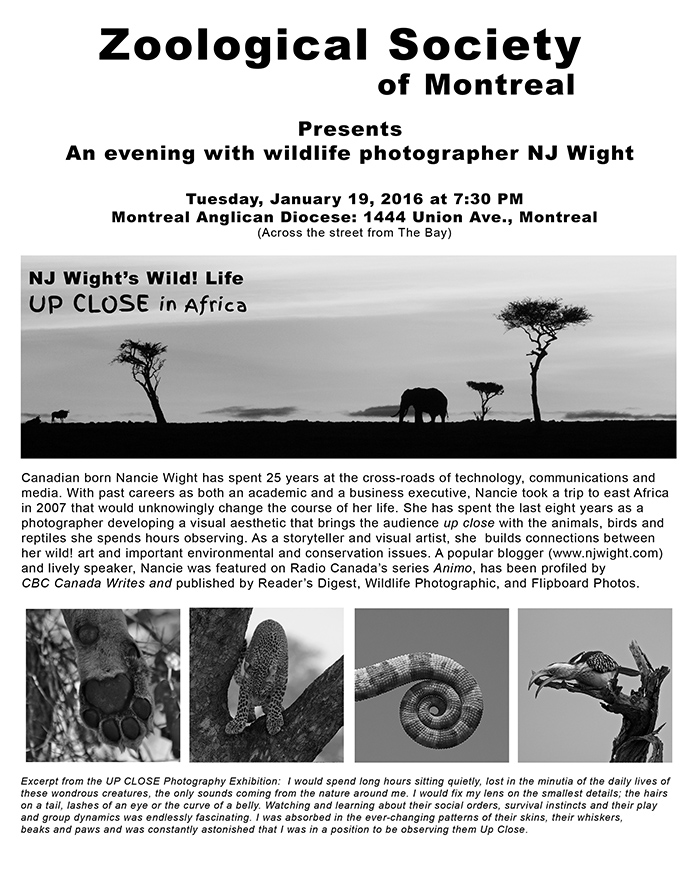 NJ Wight speaks at the Center for Creative Content and Digital Innovation, University of Malaya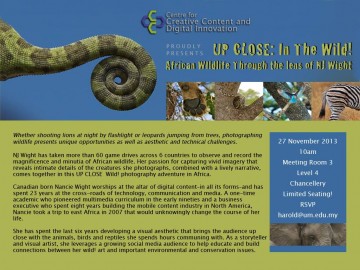 NJ Wight speaks at Quest University in British Columbia